Experienced Periodontic Experts
Specialized Periodontic Care in West Covina, CA
Periodontics is concerned with the supporting structures around teeth, including the gums, attached ligaments, bones, and more. Just like your teeth, these supporting structures can be affected by bacteria, infection, illness, and injury. When this happens, periodontic treatments can remove decay, restore strength and stability to the area, and stop further damage. The periodontic experts at Friendly DSC use the latest technology to diagnose dental health issues with precision and provide the best treatment methods.
What Training is Required for Periodontists?
All dental specialists, including periodontists, first attend dental school to learn the essential elements of oral health and treatment. Periodontists then undergo three years of additional training and education specializing in diagnosing and treating the teeth, gums, ligaments, bones, and similar structures. This specialized training allows periodontists to treat more complex issues affecting these structures. The periodontists at Friendly DSC in West Covina, CA not only provide specialized periodontal treatments informed by years of experience, but also give patients friendly, compassionate care.
When bacteria find their way deep into gums and start to cause damage, they can eat away at essential tissues. Periodontic specialists at Friendly DSC in West Covina, CA use a wide range of techniques to eliminate decay and restore the health of your gums, ligaments, bones, and surrounding structures. From newly developing decay to deep-set infections, we are experienced in treating all types of oral health issues. We will walk you through your treatment options, and explain the process for removing decay and restoring your gums.
Osseous Surgery
Perio Deep Cleaning
Scaling and Root planing
Non-Surgical Treatments
Gum Graft Surgery
Regenerative Procedures
Dental Crown Lengthening
Dental Implants
Pocket Reduction Procedures
Gingivectomy
Socket preservation
We Use Advanced Technology to Provide the Best Care
The latest technology helps periodontal specialists see problems sooner and heal damage faster. Infections and bacteria can cause extensive damage, especially over long periods of time, but we have the tools to diagnose and fix it. We use dental cone beam computed tomography (CBCT) to get an in-depth look at the inner structures supporting your teeth, so we can detect early signs and symptoms of illness or decay. This x-ray imaging technology gives us a 3-dimensional model of your teeth, gums, nerves, bones, and other structures, so we can create the most effective treatment plan.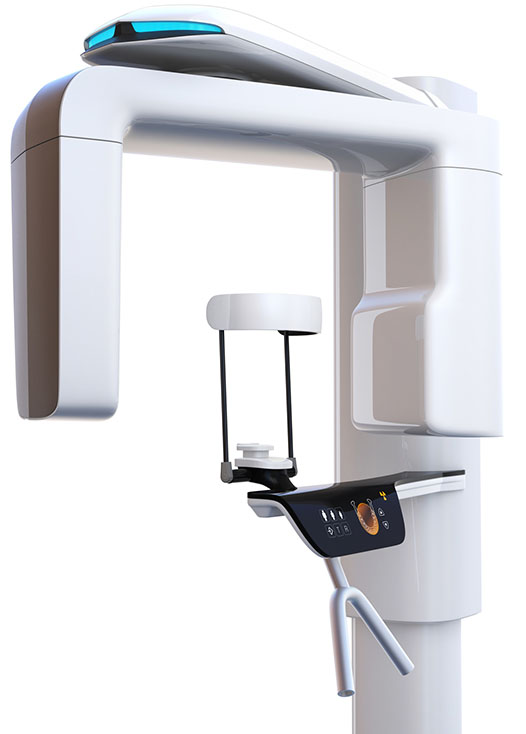 What Can I Expect During My Initial Perio Appointment?
Periodontic treatments are most concerned with the health of the gums. To start your appointment, your periodontist will check your gum line for recession, which can be an indicator of gingivitis or periodontitis. To do this, the periodontist uses a small device to measure the depth of the pockets between your gums and teeth. Your periodontists will also check the alignment of your teeth and ensure that your teeth are stable. Finally, your periodontist may take x-rays to take a closer look at the parts of your teeth and mouth that aren't visible to the naked eye.